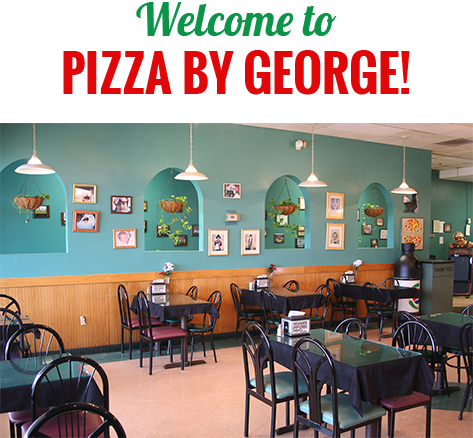 Pizza By George
was founded in 1993 with a very simple concept: give the customer the very best in Italian pizza, pasta and subs at the most affordable prices with the courtesy and professionalism they deserve.
Customer relations is a very big part of our success. Great New York style pizza is not only our forte, it is our tradition. Using only the finest Italian cheeses and meats and only the freshest vegetables, we hand-pound our delicious veal and prepare our signature dough fresh daily. We are especially proud of our innovative and award-winning stuffed pizza pies.
Each day we display fresh baked Italian specialties that consist of traditional favorites and creative new ideas. Our portions are so plentiful they satisfy the heartiest of appetites. We are proud to know most of our customers by name and look forward to seeing you again!
All the Best from our Family to Yours
CIAO!